Welcome!
Located in the heart of Boca Raton, The Added Touch Shop is a cherished women's boutique and gift shop that is proud to have a family of loyal customers who return time and time again for more of their favorites. We sell high quality women's clothing and gifts that you are sure to love.

Our women's boutique and gift shop is fun-filled with a well-edited collection of the best women's upscale contemporary fashion, jewelry, Brighton® accessories, and ridiculously great gifts! A gem of a boutique, a crew second to none and an atmosphere like no other, you're guaranteed to walk out with a huge smile on your face! We have been in business for 50 years so there's gotta be a reason! 
New Arrivals
See our latest collection before anyone else! We add new styles on a weekly basis, so no matter how often you visit, you'll always find something new. Visit us in person to experience our incredible customer service and runway-inspired products and enjoy the experience for yourself.
We take pride in offering our valued customers creative collections for each season. Try us out for yourself and see why all of our valued customers have made The Added Touch Shop their favorite shopping destination.

Our Most Special Gift
The most caring gift you can give is your heart and a hug. The Giving Heart Pillow is perfect way to give from your heart and let someone know you care. The weight of the pillow even replicates the feeling of a real hug! The Giving Heart Pillow features incredibly soft knitted yarn and stress-relieving weight for the most comforting hug filled with love and care!

You don't share your heart with just anyone. It's a precious gift that says: I'm thinking of you, I'm sorry you are hurting, I'm proud of you, or I'm right here cheering you on. With ready-to-gift packaging, The Giving Heart Pillow is a thoughtful keepsake for friends and family on special occasions or just because.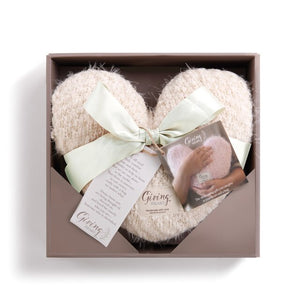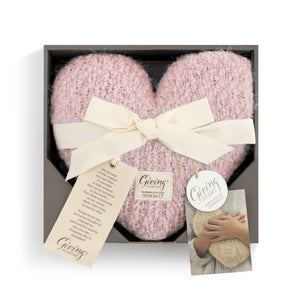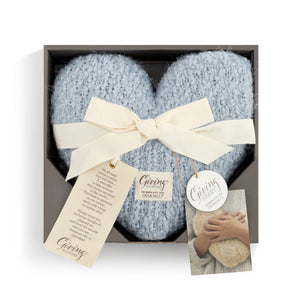 Our Gift Shop
We have a variety of gifts, perfect for yourself or someone you love!
Visit Our Gift Shop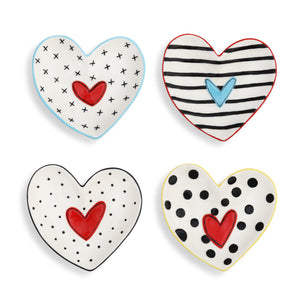 Send Them The "Hugs Box" A Unique Gift Idea from Our Gift Shop
Tell us who deserves or needs a hug, anywhere in the country, and we'll hug them for you! 
Send them "HUGS", the personalized teddy bear for grown-ups! He carries a little black velvet pouch inside a white stone engraved with the magical words, "This Hug's For You!". You can also add Chocolates, a real rose, chocolate chip cookies, or choose from 101 other heartfelt goodies!
Send-A-Hug when they need to know you really care!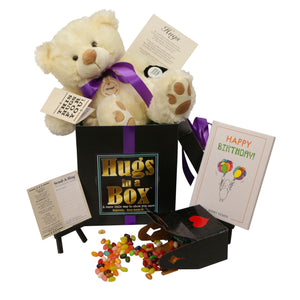 Order Now with "Send-A-Hug"
Click Here To Visit Our Sister Company "Send-A-Hug" where you will find over 35 Hug Boxes, perfect for any occasion!
View All Hug Boxes
Visit Us
8177 West Glades Rd Suite 5
(between BagelWorks & Field of Flowers)
Boca Raton Fl. 33434
Mon - Sat, 10am - 6pm
Sunday, 10am - 4pm